Welcome
---------------------------------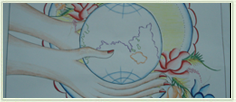 Thank you for visiting us at ourwebsite. In our website, you will find some information about our organization and work.

Current Projects | Past Projects

CSOs Capacity Building in KaleKabaw Valley
(Due to COVID 19 Pandemic, this project activities are fully resumed according to the guidance of Myanmar Government)

This project entitled " Capacity Building of Kalay-Kabaw Civil Society in Myanmar" aims to enhance the capacity of local civil society organizations in Kalay-Kabaw valley. It will provide them mediate/intermediate level of competency in project development, management and implementation, and fundraising skills. It will increase the level of their capacity to become independent CSOs in the fields of project development and finding other local sources for the long-term activities. For this goal, a series of relevant trainings and activities will be offered to them.

This project will also address to have the real experience of project development and management to more CSOs by providing them with Small Grants programs and intensive guide of their proposal to Myanmar-based funding agencies. The agency will provide project- related information, space for CSOs gatherings and coordination, and necessity accompaniment and consultancy to these local CSOs.

Problem Statement

After 3 years of capacity building project implementation of ABC in Kalay-Kabaw valley, the local CSOs become energetic and transforming organizations with proper knowledge and skills. However, they are still young and low in project-related experiences, insufficient institutional capacity, fundraising types and, networking and coordination with other bigger organizations

Furthermore, a number of self-help CSOs could not properly absorb the theory, knowledge and the skills learnt in the training due to poor educational background, little opportunities for capacity trainings and young experiences of systematic application to the context. As the result, they do not know and are not sure about how to apply the lessons learnt in their real world of work and thus the impact of work is not effective as expected.

The CSOs in Kalay-Kabaw have limited skills in project and financial management and are needed to ensure competency and management skills in order to fulfill meaningful intervention of organizational resource management and the needs of local areas people along with respective local government departments.

Though ABC has conducted a series of capacity building training for Chinland CSOs, the local CSOs still request for continuity of accompaniment and the necessity of in-depth capacity trainings. There is no organization to support these CSOs in these capacity building fields, therefore, it is crucial to deeply capacitate the skills of CSOs to higher level so that they could stand on their own feet in the nearer future.

The focal problems addressed by the project are (1) young experiences and incompetent skills by local CSOs in project development and management (2) poor institutional capacity and (3) common and less effective ways of fundraising types.
Project Objective
This project intends to capacitate the Kalay-Kabaw CSOs which are already properly active and promising but need good quality command of project-related skills and experiences. At the same time it will also capacitate the local low-skilled CSOs for institutional capacity, project development and management with more inclusive and constructive forms.

By providing them with capacity trainings and consultancy, they would be independent with more professional skills in project management, institutional building, fundraising and networking to address their local challenges and grassroots community building
Project Location

The project activities will take place in Kalay, Khampat, and Tamu townships of Sagaing Region, Myanmar.